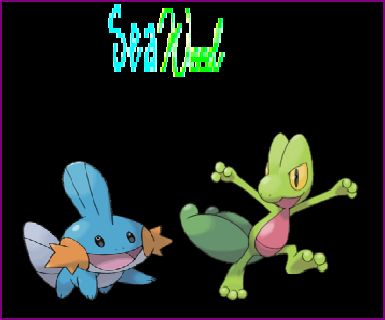 Team Seaweed

Status

Active; Allie; In Training at Wigglytuff's guild.

Members

Swampert, Jungle

Current Roster

Maggie (Magmortar)

Specializes in:

Plowing through dungeons

Treecko:

Evolved x 2: Nickname, Jungle

Mudkip

Active, evolved x 2
Team Seaweed is a Team In Training at Wigglytuff's Guild They are allies with Team Strike.
Mudkip

Species

Age: 21 Mudkip (Female)

Level

38

Nature(s)

Lonely,thoughtful

Moves currently known

Hydro Pump, Dig, Bide, Blizzard

Strategies

Seaweed combo: Mudkip Fuses with Treecko, they combine the surging power of the sea, with the calm essence of plants, form a ball of that power, fire it at the opponent, then defuse.